bioastronautics@hopkins
Mini-Symposium Series
In November 2021, bioastronautics@hopkins began holding a series of virtual mini-symposia, involving various topics related to human spaceflight. These events are hosted by the Johns Hopkins University Whiting School of Engineering Office of Research and Translation, as well as Hopkins@Home. bioastronautics@hopkins is led by Dr. Mark Shelhamer, Professor of Otolaryngology at the School of Medicine.
Upcoming: Spaceflight for All – Opening Spaceflight to People with Disabilities
September 26, 2023 | 2 p.m. EST | Virtual
Speakers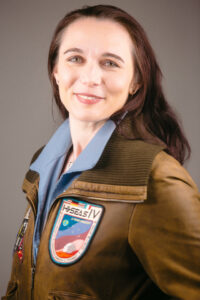 Dr. Sheyna Gifford
Dr. Gifford is an associate professor of Orthopedics and the rehabilitation physician for St. Louis University.  She is board certified in rehabilitation medication,  a senior Aeromedical Examiner for the FAA, and the head of Medical Operations for Astroaccess, a mission to expand inclusion and disability representation on Earth and in space.
Sarah Hasnain
Sarah Hasnain is an Engineer, Innovation Program Coordinator, and Founder & Lead of the Human Spaceflight Innovation Network at The Johns Hopkins University Applied Physics Laboratory. Their work is rooted in impactful solutions to critical challenges on Earth and in Space: Systems Integrator for autonomy and dust mitigation via the Lunar Surface Innovation Consortium (LSIC); Project Manager and Lead Inventor of a patent-pending Pulsar-based Autonomous Navigation (XNAV) toolkit; Software Engineer in the Science Operations Center (SOC) for the Dragonfly Mission exploring Titan's surface and the Double Asteroid Redirection Test (DART) – NASA's first planetary defense mission. Hasnain's interests include Space-Earth translational innovation, (analog) astronautics, disability-centered human factors, AI Ethics, and sociotechnical impacts.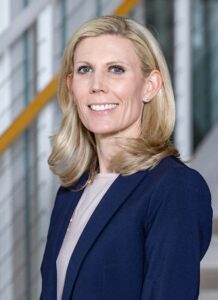 Dr. Bonnielin Swenor
Dr. Swenor is the founder and director of the Johns Hopkins Disability Health Research Center, which aims to shift the paradigm from "living with disability" to "thriving with a disability" through research, education and policy. Dr. Swenor's research is motivated by her personal experience with low vision and focuses on three overlapping areas: (1) removing barriers to health and economic wellbeing for people with disabilities, (2) addressing health care disparities for the disability community; and (3) ensuring people with disabilities have equitable access to education and are included in research. Dr. Swenor, associate professor at the Johns Hopkins School of Nursing, holds joint appointments at the School of Medicine's Wilmer Eye Institute and in the Department of Epidemiology at the Bloomberg School of Public Health.
This symposium will be moderated by Dr. Mark Shelhamer, with the Q&A moderated by Dr. Mallika Sarma. Please note that an ASL interpreter will be provided. For additional questions or needs, please contact Linda McLean at lmclean@erg.jhu.edu or Dr. Mark Shelhamer at mshelhamer@jhu.edu. 
---
Archive
Radiation in Space – May 12, 2023
Space Surgery – October 25, 2022
Statistical Approaches to Spaceflight Data – March 16, 2022
Systems Medicine for Spaceflight – November 15, 2021
For audience questions and panel member responses, please click here.
---
Virtual Symposium on Human Spaceflight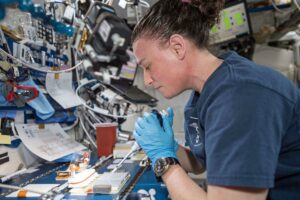 Bioastronautics@hopkins held a Virtual Symposium on Human Spaceflight, on Feb. 24, 2021.This was the first event for the special interest group led by Mark Shelhamer, JHU Professor of Otolaryngology and former Chief Scientist of the NASA Human Research Program.Keynote speakers included physician and NASA astronaut Serena Auñón-Chancellor, and N. Wayne Hale, Director of Human Spaceflight at Special Aerospace Services and the former Space Shuttle Program Manager at NASA. The symposium included researchers in the field from universities and institutions across the country. Below are some of the recorded presentations from the symposium.
Host: Mark Shelhamer, Johns Hopkins University School of Medicine
Moderators: Mallika Sarma and Serena Tang, Johns Hopkins University School of Medicine
Assistance was provided by JHU WSE's Commercial and Government Program Office (Larry Nagahara, Peter Zeender, Linda McLean, Bruce Dennett, William Bagley)
 Bioastronautics Kickoff Event Schedule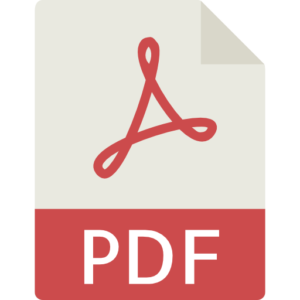 ---
Video Presentations
Introduction – Mark Shelhamer, Johns Hopkins University
Larry Nagahara, Johns Hopkins University
Jason Kalirai, Space Exploration at Johns Hopkins Applied Physics Laboratory – (No video)
Lori Graham-Brady, Civil and Systems Engineering at JHU
Opening Keynote – Wayne Hale, Special Aerospace Services; former Director of Space Shuttle Program at NASA
Gary Riccio, NASA's Leadership in Metascience
Erik Antonsen, Ending Siloes: The Need to Paint the Big Picture of Human System Risks in Human Spaceflight
Jeff Chancellor, Space Radiation: Where is the risk?
David Klaus, Bioastronautics at UC Boulder
Aenor Sawyer, The Health Sense Matrix for Space – (No video)
Cheryl Nickerson, ASU Space Life Sciences Efforts
Michael Schubert, Autonomous Rehab to Reduce Motion Sickness and Improve Balance – (No video)
Mike Rosen, Team Physiological Dynamics and Communication Measurement Strategies for LDSE Competencies
Sharon Gerecht, 3D Human Vascular Models to Study Responses to Radiation and Hypoxia – (No video)
Radames Cordero, Melanin in Space
Greg Falco, Smart Cities for Resilient Space Habits
Serena Auñón-Chancellor – (No video)
Human Spaceflight Special Interest Group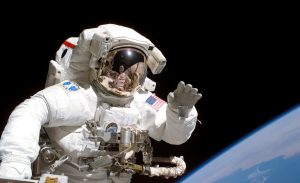 Johns Hopkins University is a major force in the area of spaceflight, with an emphasis on human health and performance, but connecting to all associated disciplines. The Human Spaceflight Special Interest Group will provide a unifying structure for activities in this field across the university by identifying and distributing funding and research opportunities, assisting with proposals, promoting cross disciplinary and integrated research, and assisting in student recruiting.
For information about the Human Spaceflight Special Interest Group, please contact:
Mark Shelhamer
Johns Hopkins University School of Medicine
(410) 614-5898
mshelhamer@jhu.edu
Funding Opportunities
DEADLINE EXTENDED TO JULY 16: Interstellar Research Group Announces Scholarship Program for Rising College Undergraduates and Graduate Students.  – IRG Scholarship
The Sky is No Longer the Limit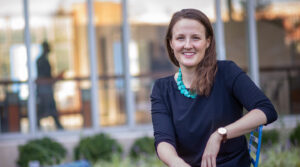 Photo by Chris Hartlove. Story by Steve St. Angelo
It took a few extra trips around the sun, but Dorothy Coker has found her space in nursing.
Among a galaxy of reasons to choose among the five-star programs at the Johns Hopkins School of Nursing, Dorothy Coker saw one tiny black hole: There was no program designed for students interested in space nursing—preparing to handle the health and safety issues that will undoubtedly arise or increase with wildly accelerating near- and deep-space travel.
5-4-3-2-1 …
Coker arrived for the MSN (Entry into Nursing) program on a mission. "I immediately went looking for faculty to partner with on building a new program," she says. "I initially met Dr. [Vinciya] Pandian interviewing for the Research Honors Program, and she has been so receptive and supportive of the idea. I was also really lucky to find support and mentorship in Dr. [Mark] Shelhamer, who runs the Human Spaceflight Lab over at the School of Medicine."
To read the full article in the Johns Hopkins Nursing magazine, click here.
JHU Professor to Create Center for Space Life Sciences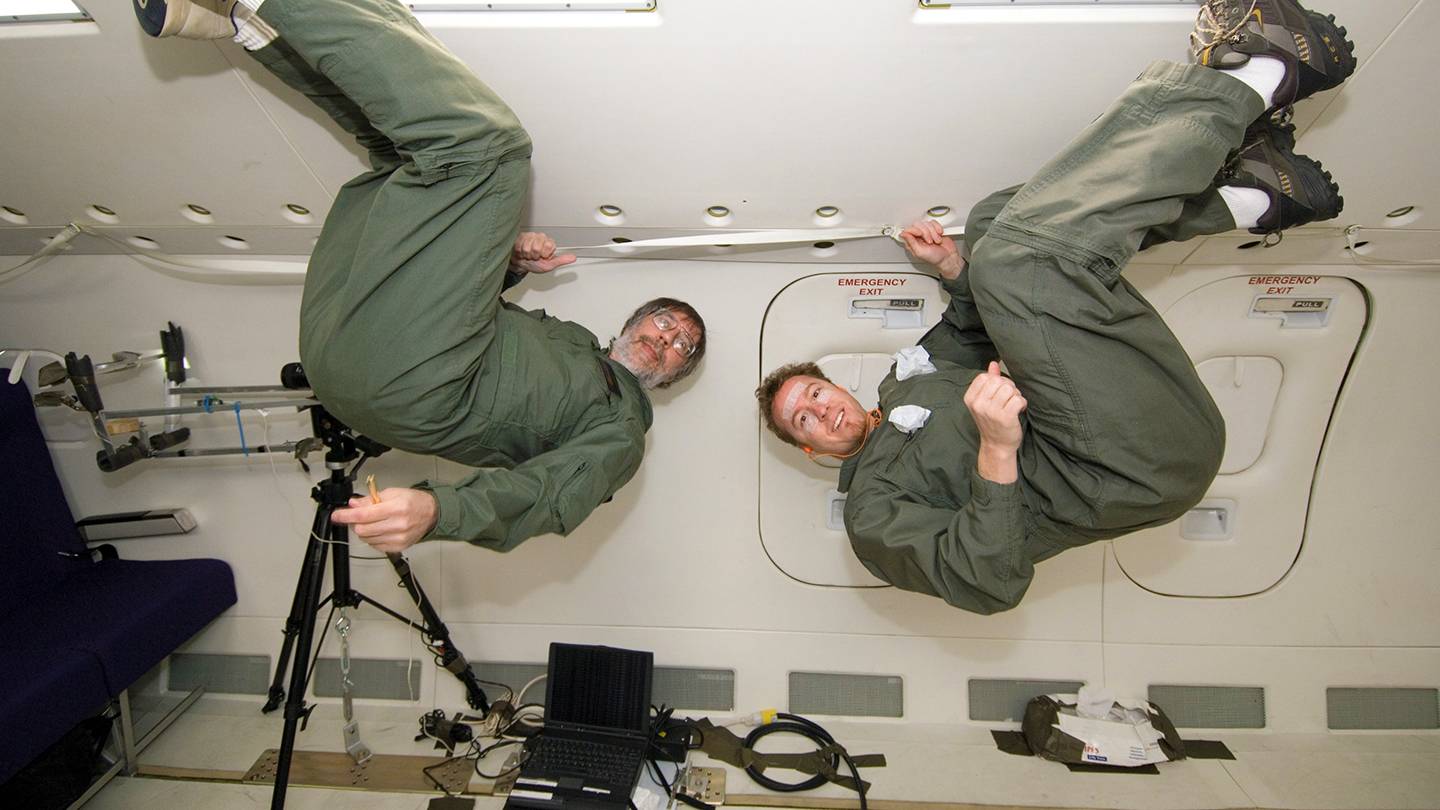 Johns Hopkins Associate Professor Mark Shelhamer, left, is working to create a Center for Space Life Sciences at Johns Hopkins University. Shelhamer has spent much of his career studying the human body's adaptations to space. Now he is trying to help NASA (and commercial entities) safely send humans into space and to Mars while mitigating some of the major risks to human health and performance.
To read the full article in the Johns Hopkins Magazine, click here.
Upcoming Events
There are no upcoming events.