Johns Hopkins Mine Action Group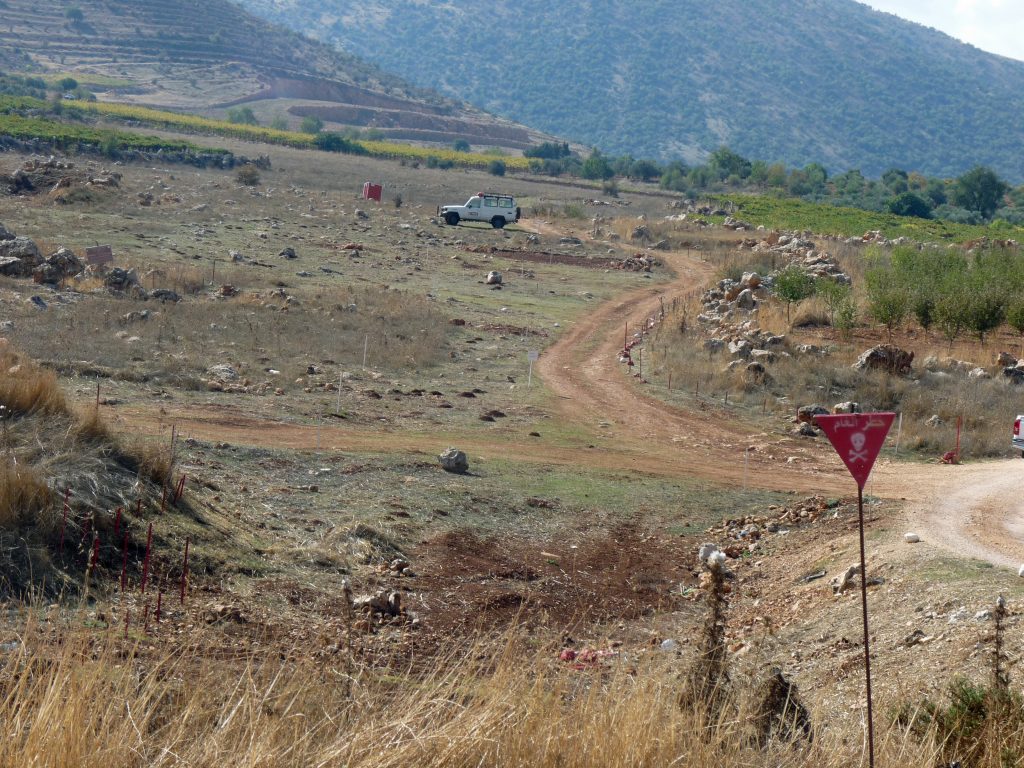 The Johns Hopkins University Humanitarian Mine Action Special Interest Group (JHUMAG) strives to relieve human suffering, enable the return of displaced people and promote economic recovery in post conflict areas through the environmentally responsible removal of explosives, propellants and hazardous energetic materials. JHUMAG draws upon the resources and expertise of all of Johns Hopkins University to contribute knowledge and expertise to all aspects of mine action, adding value to the community with trusted research and objective analysis. JHU faculty lead the Special Interest Group with consultation by its Board of Advisors, a multidisciplinary team of subject matter experts and mine action practitioners. Partnerships include the James Madison University Center for International Stabilization and Recovery, the Oklahoma State University Center for Fire & Explosives, Forensic Investigations, Training & Research, the HALO Trust, MAT Kosovo, and Tetra Tech among others.
For more information on the Johns Hopkins Mine Action Group, please contact:
William Bagley
Staff Engineer – Explosives
The Johns Hopkins University
443-718-5009
wbagley@cgpo.jhu.edu
WSE Collaborations Increase Potential for Life Saving Mechanisms in Explosives Handling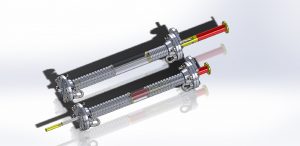 A collaborative project between the JHU Whiting School of Engineering's (WSE) Manufacturing Department and Whiting's Commercial and Government Program Office (CGPO) may help save lives and prevent injuries when handling unexploded ordnance around the world. The two departments are pairing to design a portable dearmer that will enable humanitarian demining implementers to safely disarm or disrupt explosive ordnance.
"Frequently it is necessary to remove the fuze to make a projectile or bomb safe for transport. Right now, the most common tool is a MK2 Mod 1.50 Caliber Dearmer. It uses a specially manufactured cartridge or modified .50 caliber bullet cartridge to propel a slug and jam or shear the fuze," said William Bagley, Associate Research Engineer for CGPO. "The problem is that moving ammunition cartridges of any kind in recent conflict zones is expensive and problematic. Sometimes only members of the host nation's military are authorized to initiate an explosion, leaving humanitarian workers with few options to disarm things safely. Soemtimes, they're doing other things instead, which can result in injuries or deaths."
Bagley and Andrew Taylor, a former employee of Whiting's Energetics Research Group, developed a concept for a new device that is a mechanical tool that uses spring energy to remove fuzes and disrupt landmines. There is no energetic or explosive action involved.
Niel Leon, a Senior Staff Engineer for WSE's Manufacturing Department, has the capabilities to do professional level design. Once designed, the necessary components are fabricated in WSE's machine shop, where tools to be used in research, development and prototype production are fabricated and assembled. He was able to advance the design with additional safety features including reducing the complexity of the locking system and ensuring there were appropriate safety mechanisms that the device would not fire prematurely.
The device is 48 inches long by 10 inches in diameter, but it is a powerful and dangerous device, with an impact energy of 400 Newton meters, and requires a spring tension on the order of 6225 Newtons (1,400 pounds).
"This is a dangerous device. That's why I chose to put in multiple safeties," Leon said. "As I discussed with Bill, given the amount of energy in this system, it had to have a minimum of two safety mechanisms."
The device is currently in the validation phase, and has been presented at various conferences within the explosives community, including the Global EOD Symposium.
Several universities and international organizations have been involved with independent validation and field trials of the device. Oklahoma State University, and HALO will be participating in the testing and validation phases planned for 2020.